"Today, with all the scared-ness in my soul, all the love in my heart for music, an alternative for digital music sale is online right now, it started about an hour ago," Garth Brooks told a packed room during a Chicago press conference.
"Over 7 million singles or albums are available at this point, we're just starting out," Garth Brooks continued.
He outlined a couple of key points that differentiate the site from other digital music services.
"First, the music is however the artist or the label that owns that artists' work wants it sold. Second, it doesn't go on the 70-30 split that digital music is on right now, it's on a much more flexible scale."
Additionally, he said, "You can play it on any device you want the second you get it. So no more territorial stuff."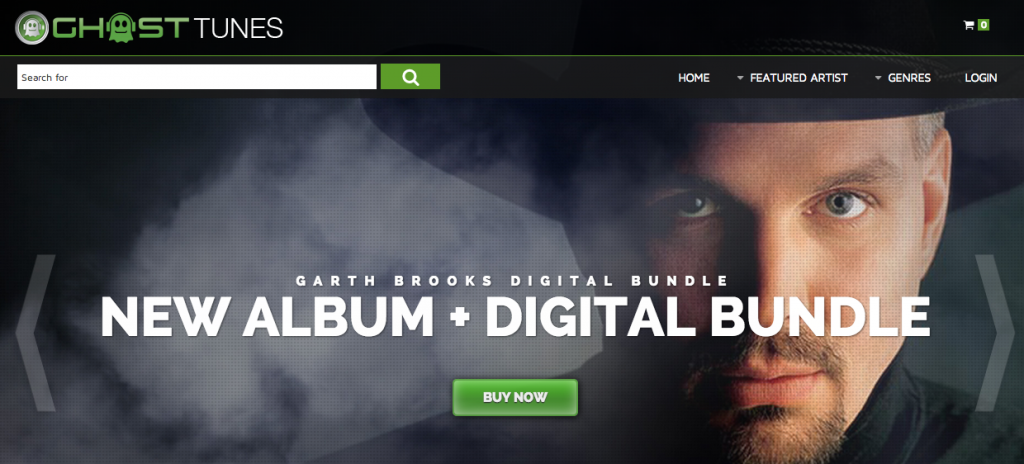 Brooks has always been on the forefront of new methods and technology. His live performances in the 90's defined the "big country music show" that the likes of Luke Bryan and Jason Aldean perform today. Brooks is re-entering the fame arena in the era of the internet. It is no surprise that he would seek to redefine the way people will buy his new music.
What Is Ghost Tunes?
GhostTunes is a full-service music store that gives fans the freedom to listen to the music they purchase on the platform and device of their choice. The service lets fans listen to their music from their personal "locker" immediately upon purchase, without having to download the content to their device. Artists can choose to sell full albums, singles only or any combination they prefer.
Watch this to learn more about Ghost Tunes: